Avenida del secano, nº58 04617 Palomares Cuevas de Almanzora (Almería) (+34) 950 467 054 - (+34) 691 269 942
APARTMENT FOR SALE IN SAN JUAN DE LOS TERREROS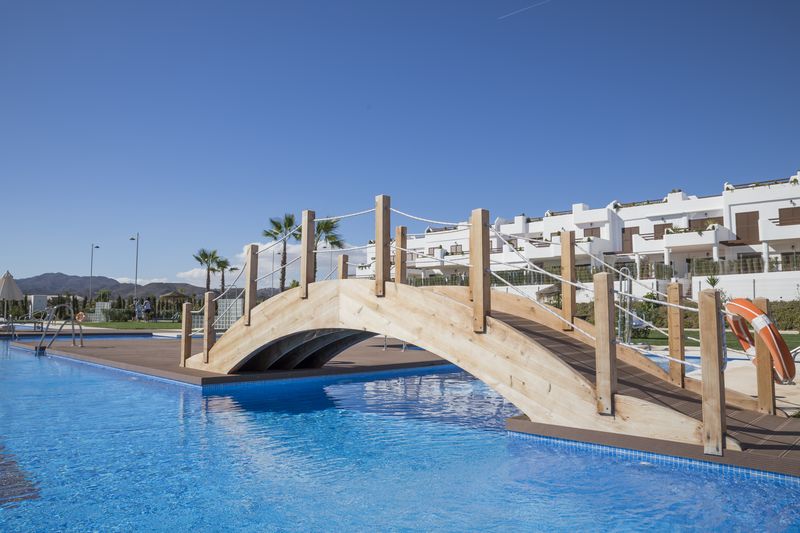 The development is located in San Juan de los Terreros, Almeria.

Properties with a prime location overlooking the Mediterranean Sea, just 5 minutes from the city center and 10 minutes from the City of Aguilas. The apartments are 1 bedroom, 1 bathroom, living/dining room, kitchen with patio & balcony.

These apartments are designed to enjoy the amazing weather of the area. They also have excellent qualities and the ability to customize the home with different finishing options offered. Top floor apartments with balcony and solarium & ground floors with terrace and garden area.

The price includes a parking space, the furniture and appliances are optional for a price of 6,800 €. These homes are delivered from May 2017. Price from € 85,000.


Energetic Rate
Do you want to receive more information?
MEDALMAR REAL ESTATE MANAGEMENT
Sales and rental properties in Almería Coast
Visit us, we will be happy to assist you
Avenida del secano, nº58 04617 Palomares Cuevas de Almanzora (Almería)
Avenida del secano, nº58 04617 Palomares Cuevas de Almanzora (Almería)
(+34) 950 467 054 - (+34) 691 269 942