Avenida del secano, nº58 04617 Palomares Cuevas de Almanzora (Almería) (+34) 950 467 054 - (+34) 691 269 942
APARTMENT FOR RENT IN PALOMARES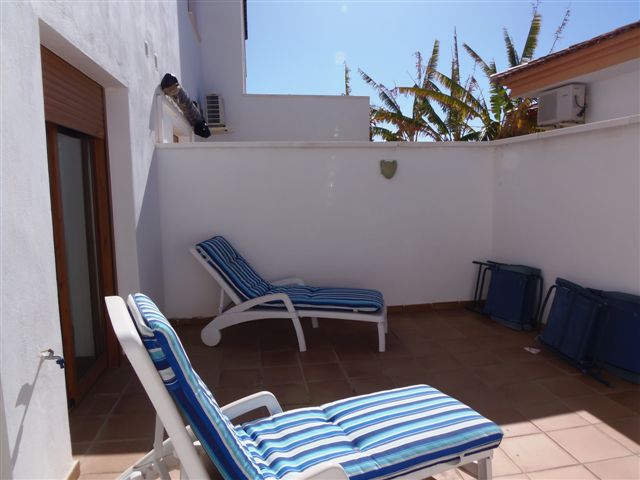 At 2 kms from the beach in a residential complex with pool.
Two bedrooms and two bathrooms, living room with access to front terrace about 25 meters overlooking the pool. The master bedroom has en suite bathroom, both with fitted wardrobes and with access to a large terrace of about 30 meters. East and west oriented. It is fully equipped (kitchenware, bedding, washing machine, oven, etc.) and has A / C plant.
Energetic Rate
Do you want to receive more information?
MEDALMAR REAL ESTATE MANAGEMENT
Sales and rental properties in Almería Coast
Visit us, we will be happy to assist you
Avenida del secano, nº58 04617 Palomares Cuevas de Almanzora (Almería)
Avenida del secano, nº58 04617 Palomares Cuevas de Almanzora (Almería)
(+34) 950 467 054 - (+34) 691 269 942